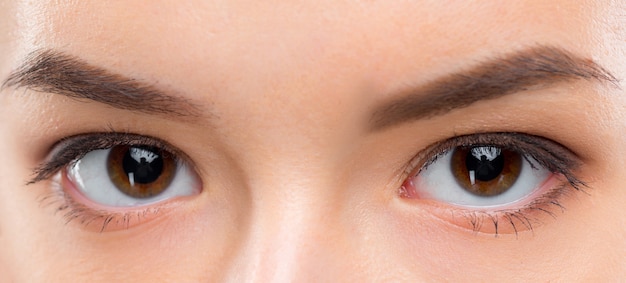 What is Soft Contact Lenses?
Soft Contact Lenses are made of soft , flexible plastics . The flexible plastic is combined with water to allow oxygen to pass through the contact lens to the cornea. This increases comfort and maintained eyes health . Soft Contact lenses may be easier to adjust and to be use more that rigid gas permeable lenses . The soft flexible plastic material or hydrogel rely on their water content to transmit oxygen through the lens to the cornea.
The latest silicone hydrogel contact lens have extremely high oxygen permeability characteristics that they are even approved for overnight wear ( extended wear). Please be noted not all lens is extended wear , this will be need to be prescribe by your eyes specialist or your optometrist .
Most of the market product , the contact lens that selling is mostly Daily wear ( mean need to remove before
Most of the lenses selling on the market is soft contact lens , as it give more comfort , fast adaptation and come in many material such as silicone hydrogel , polymacon and etc . All the product that we sell also is soft contact lens with FDA ,CE standard will all their own medical device licenses . Customer can be sure that all our item that we sell online at gmonline31.my is legit , original brand ,comfortable , safe to be use as we guaranty of safety of lenses that we sell !
What is RGP aka Rigid Gas Permeable Lenses?
Rigid Gas Permeable or ( RGP) contact lenses are made from a firm, oxygen permeable polymers material. A RGP contact lens is able to cover the natural shape of the cornea witha new refracting surface . This means that a spherical RGP contact lens can correct corneal astigmatism . RGP lens has been around since 1960's . The size of RGP lens may be vary , from the smallest one 9mm to 14mm depend to use for small fissures or larger fissures for looser lids. The picture shown below is the common example of RGP lens , the size of RGP usually just enough to cover your pupil and not more than your iris .